EUROPEAN COMMISSION
This publication is part-financed by the European Union through operating grants to BirdLife, EEB and T&E. Sole responsibility lies with the authors and the European Commission is not responsible for any use that may be made of the informationed contain herein.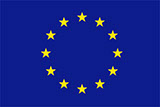 OLD CONTINENT
Design by Old-Continent Agency
OWNER OF THE WEBSITE & PRIVACY POLICY
This website is owned by Transport & Environment, hereafter referred to as "T&E".
We may change this privacy policy from time to time by updating this posting.
Please check this page periodically for changes. Your continued use of this site following the posting of changes to this policy will mean you accept those changes.
INFORMATION COLLECTED
T&E does not collect any personal information about users, except that which is knowingly and specifically supplied to us by the user. T&E is committed to ensuring the privacy of your personal information. We will not sell or pass on your information to any other organization outside of T&E unless you specifically and expressly give us permission to do so. We always give you the option to unsubscribe from our mailing lists. If you are under 18 years old, we suggest that you ask your parents or guardian before signing up on this site if it is requested.
We use Google Analytics - not including Display Advertising (e.g. Remarketing, Google Display Network Impression Reporting. Visitors can opt-out of Google Analytics for Display Advertising and customize Google Display Network ads using the Ads Settings.)
INFORMATION FROM UNDER 18S.
If you are under 18, be sure to obtain your parent's or guardian's permission before you send any information about yourself (your name, address, e-mail address, etc.) to us or anyone else over the internet. We encourage parents to get involved with their children's use of the internet and to be aware of the activities in which they are participating.
YOUR RIGHT TO ACCESS THE INFORMATION
At any time, you can ask us for a copy of the personal information that we hold about you or request a correction or deletion of information.
EXTERNAL LINKS
There are links on this web site that take you to other web sites outside of our service. Any links provided to third party web sites outside of this site are provided solely for your convenience. The operation and content of such third party web sites is beyond our control, and we do not endorse in any manner whatsoever or accept any responsibility for the content or other material that may be contained on such web sites, the use of such web sites, or any products or services advertised on or sold through any such web sites. We will not be liable under any circumstances for any damages whatsoever, direct or indirect, resulting from any use of this web site or any other third party web site linked to this web site, whether or not we are advised of the possibility of such damages.